Our Cabinets
We pride ourselves on the quality of construction and materials used to build our cabinets.
Brian O'Connor spent more than two decades building custom cabinets in his one-man shop in Wolverine, Michigan.  From hand-selecting each piece of wood to be used in a project, to cutting the panels, making the dovetail or TIG joints, painstakingly assembling each piece, and then applying finishing coats to the client's specifications, Brian did it all.  It's no wonder customers waited 6 months or longer for their cabinets – when you're working solo, perfection takes time.  
Now, this same level of quality and craftsmanship is available to you, thanks to our partnership with a small, Amish family-run cabinet shop in Southern Indiana.   We encourage you to spend some time viewing the photos and videos in this section, so that you can appreciate all that goes into making your cabinets. We can assure you the only time we cut corners is when you request a beveled edge.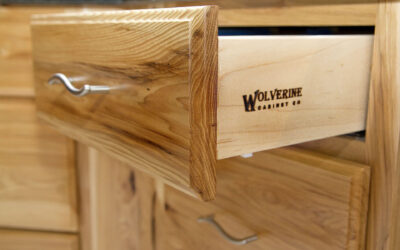 Q. How do I begin to shop for cabinets? A. Our website is a good start! Learning about cabinets, countertops and accessories will make your decisions easier. It's important to be actively involved in the details of planning of your kitchen. Leaving all the decisions...
Have your own vision?
Let us know what you are thinking about for your next project.  Come in and talk to a designer today.