Our Story
Nearly 30 years of custom cabinetry for Northern Michigan
"My business is built on integrity, expert knowledge and unsurpassed service. We'll work hard to earn your trust and respect because, in the end, the only opinion that matters is yours."

–Brian O'Connor
Brian O'Connor, the founder of Wolverine Cabinet Company, got his start in the cabinet and custom furniture business when he designed and hand-built cabinets for his own home. That was in 1983. Over the next 23 years Brian's cabinet and furniture-building skills continued to improve, along with his reputation as a master craftsman as he hand-built custom cabinets for some of the finest homes in Northern Michigan. There is no one in Northern Michigan as knowledgeable about kitchen design, cabinet construction and installation.
In 2010 Brian formed a partnership with a small, Amish-run cabinet factory in Southern Indiana. This family-run facility builds Wolverine's cabinets to Brian's exacting specifications. He believes the quality of the cabinetry, individual attention and education he gives his clients, along with great customer service are behind Wolverine Cabinet Company's success.
"Together we designed the Wolverine brand of cabinets that I am proud to put my company's name on."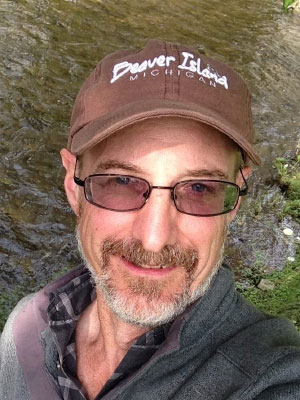 Brian O'Connor
Founder
BUSINESS PHILOSOPHY
Brian is a professional woodworker turned businessman. His philosophy in business is to abide by the golden rule, and to always do the right thing no matter the cost. He is adamant about treating all customers equally, regardless of if they are buying a single cabinet or a whole house full of cabinets. Be appreciative for every opportunity whether we close the deal or not. Lastly, have only the very best designers in the industry, as they are a direct reflection of our business.
BACKGROUND
Before starting this business is 2006, Brian spent 23 years mastering the craft of woodworking. Designing and building fine furniture and cabinets for some of northern Michigan's finest homes was a very rewarding career!
INTERESTS
Brian enjoys recreational activities in beautiful northern Michigan: kayaking the Sturgeon River, riding ORV trails, and boating. He still likes woodworking as a hobby. He loves spending time with his kids and grandkids.
CONTACT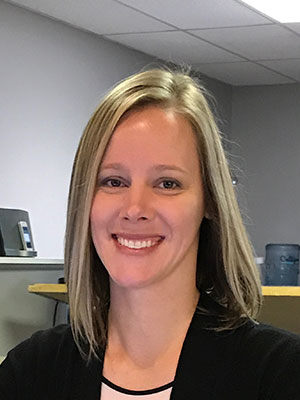 Tarynn Steele
President
BUSINESS PHILOSOPHY
Educating clients on our cabinet construction and what makes Wolverine Cabinet Company unique, which allows the client to make the most educated decision they can. With custom cabinetry there is a lot of flexibility in design options – but working with the client with the guidance of our team, we can help them create a space that will work best for them for years to come.
BACKGROUND
BFA in Interior Design from Kendall College of Art & Design of Ferris State University with a minor in Visual Communication. In addition to her education, she has been working in the design industry since 2004.
INTERESTS
Tarynn loves spending time with her husband and their two fur babies. Time spent with family and friends enjoying kayaking, hiking, and bon fires. She also loves searching through secondhand stores and flea markets to find fun treasures.
CONTACT